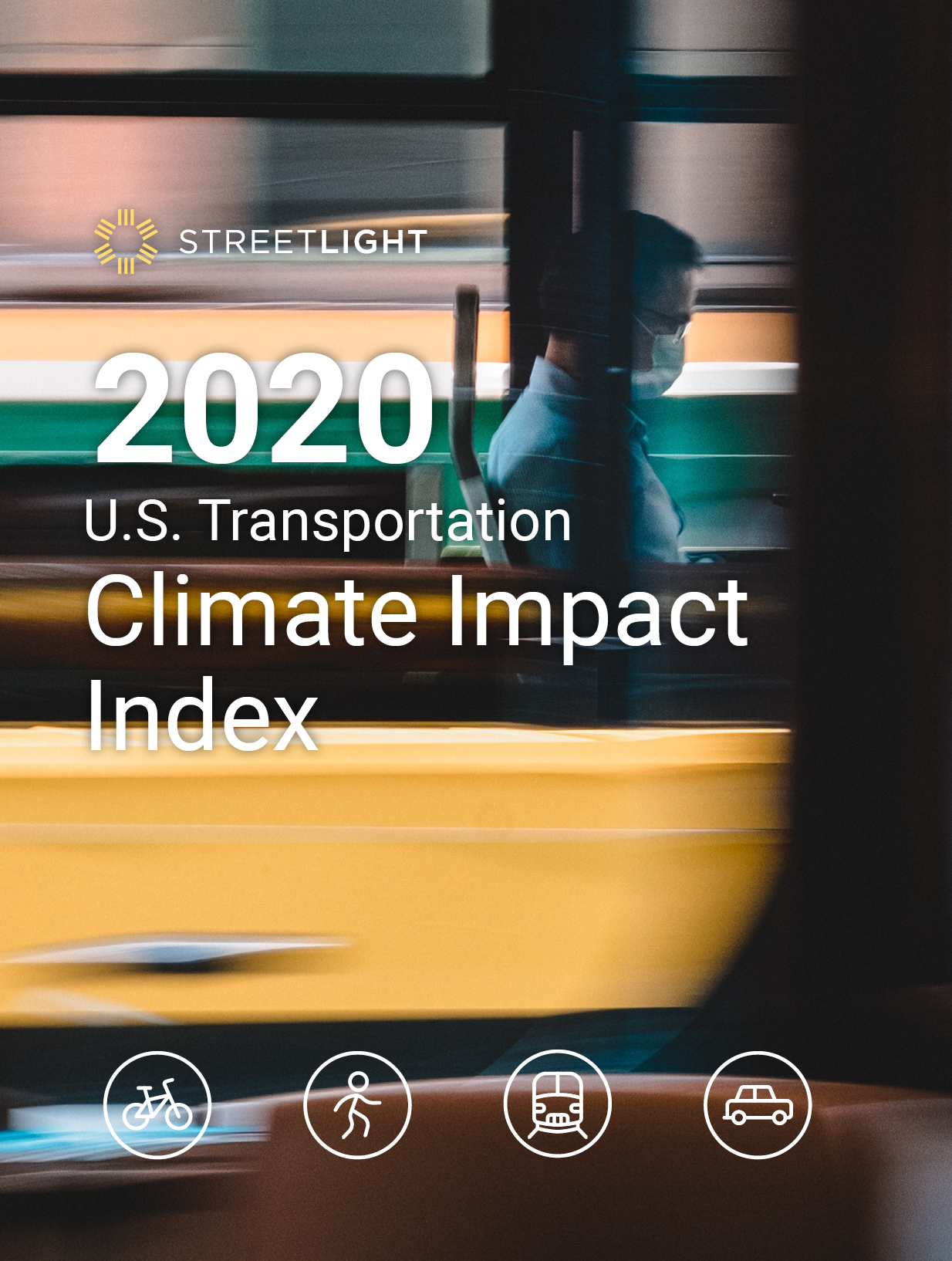 See where your city succeeds, and where it can do better!
StreetLight's 2020 U.S. Transportation Climate Impact Index analyzes transportation factors affecting greenhouse gas, and ranks the 100 largest metro areas in the U.S. from best to worst.
See the analysis of each factor: vehicle miles traveled, bike and pedestrian travel, transit travel, population density, and circuity.
Our report can lead you toward valuable transportation planning insights:
Study which initiatives contribute to your ranking, and which actually waste valuable resources.
Share factual data with constituents about potentially contentious proposals or projects.
Learn how the COVID-19 pandemic changed your city's transportation climate impact in 2020.
Fill out the form to get the full report with city listings and climate change analysis.