For the fourth year, StreetLight provides the industry with validated AADT Metrics at scale, enabling organizations to quickly and easily access 2020 traffic counts, during a year where many agencies weren't able to set up traffic counters. StreetLight InSight® provides AADT counts for virtually every road across the U.S., including urban, rural, and local county roads.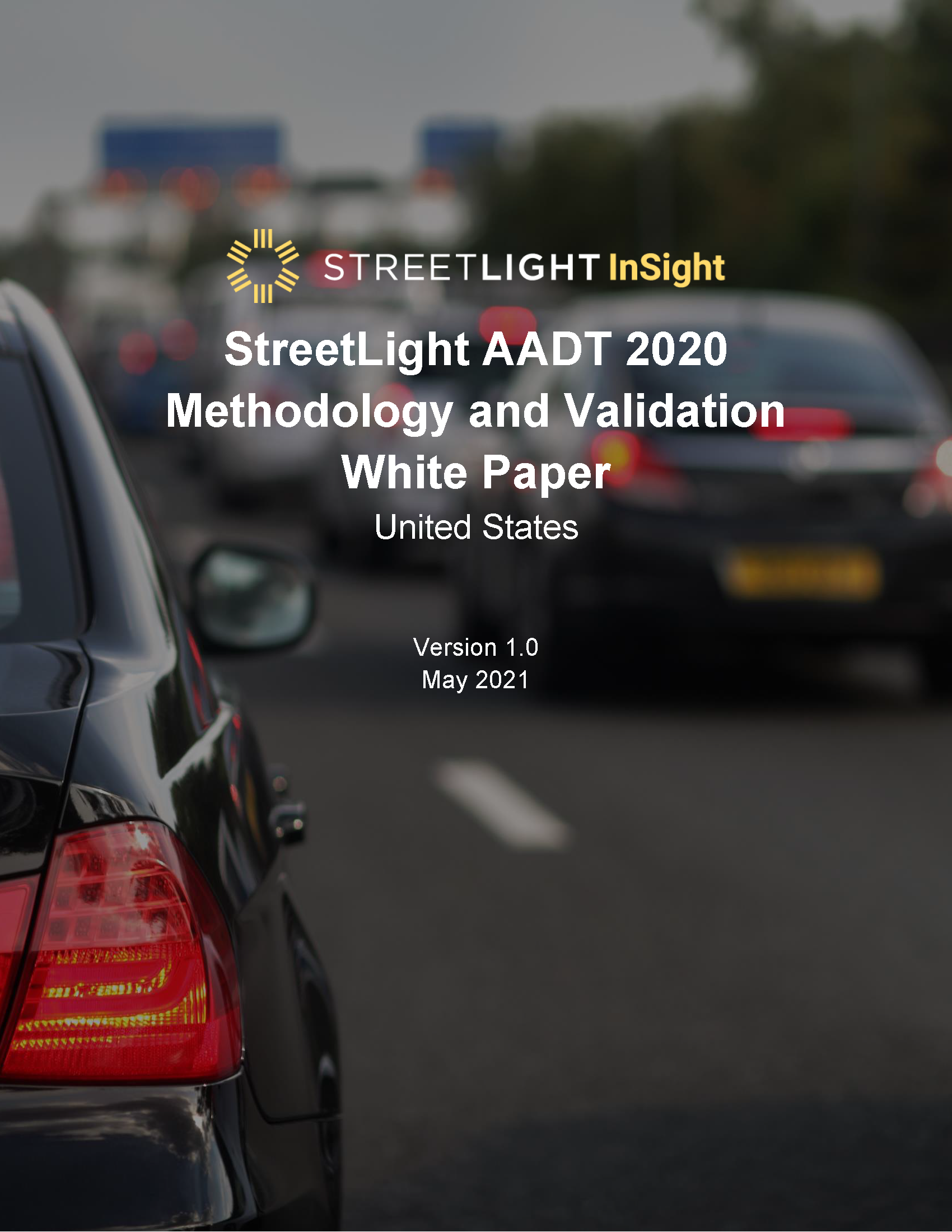 Read our white paper to explore:
Our rigorous validation and training approach, using 6,600+ permanent counts across 25 states in the U.S.
Improved overall estimation accuracy across a wide range of roadway functional classifications
Enhanced performance from our refined machine-learning model for low- and high-volume roads
Download the white paper to learn why transportation experts trust our AADT methodology and validation.