The City of Pittsburgh plans to deploy various initiatives to make the city's 1,300 miles of core city streets safer for pedestrians and bicyclists. But there are many inherent challenges: various topographical barriers, scarcity of available cartway space, high demand for on-street parking, and unusual road geometry. Although infrastructure issues piled up, planners were determined to find solutions.
Read the story to see how analysts use transportation data to identify the areas most needing safety improvements, and plan what to put where. You'll learn how they: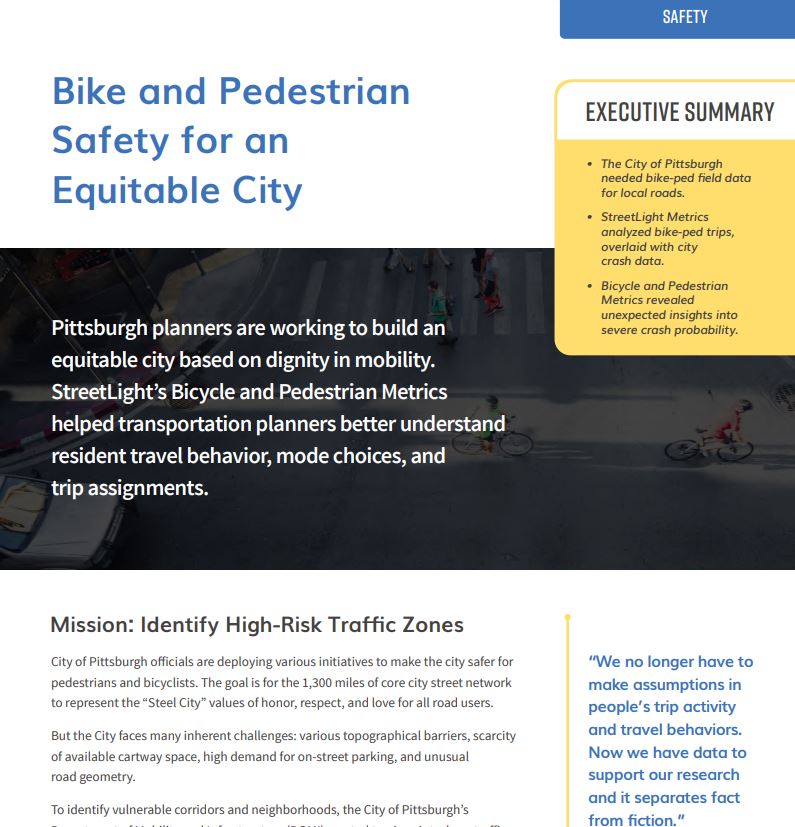 Pinpoint where traffic-related crashes were occurring
Overlay bicycle and pedestrian high-travel corridors with actual crash data
Create metrics based on bicycle miles traveled (BMT) and pedestrian trip volume.
Discover that high-travel corridors do not necessarily correlate with crash severity
Get valuable urban safety insights from this detailed real-world analysis so that you and your team can build a safer city.