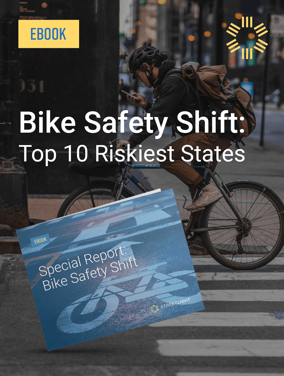 Why are we still measuring bike risk by crashes per-capita when only part of the total population rides a bike? These types of incorrect data analyses poorly inform transportation planning.
Instead, get up to speed on a more detailed way to measure exposure: Crashes per actual bicycle miles traveled (BMT). Comparing crashes to BMT instead of per-capita helps you enhance bike safety where your city really needs it.
Get the eBook for:
Examples of how this new calculation shifts safety focus areas

Top 10 re-ranked safest and most dangerous states

How to calculate BMT for your area
Download the eBook now to start enhancing bike safety.