Get the detailed data sources and methodology employed by StreetLight Data to develop our new Bus and Rail Metrics, now included in our Multimode subscription. This technical paper includes validation work that establishes confidence in the sources and data processing.
See why transportation planners and agencies rely on our Transit Metrics for multiple use cases, including: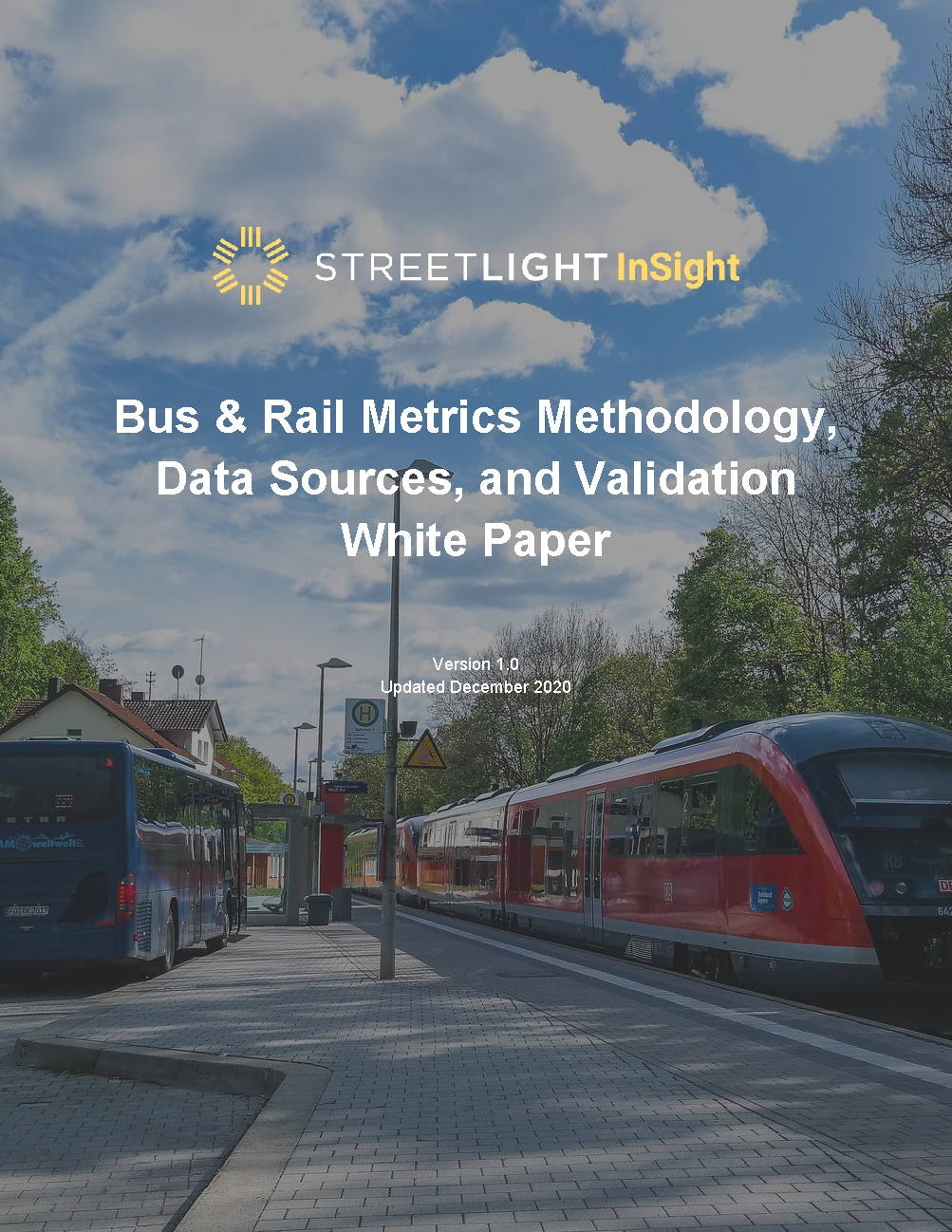 Estimating ridership by analyzing transit networks for any given month
Augmenting data sets for measuring rail boarding and alighting at a station
Understanding rider demographic data for social equity analyses
Advocating for transit improvements
Download our white paper to see our extensive analysis.