The city of Citrus Heights needed a framework to evaluate the ongoing impact of vehicle miles traveled (VMT). An existing option using modeling required consulting expertise, software, and extensive training for each proposed construction project.
Instead, StreetLight's Metrics provided unlimited measurements of VMT for new projects, while reducing the cost and time to process.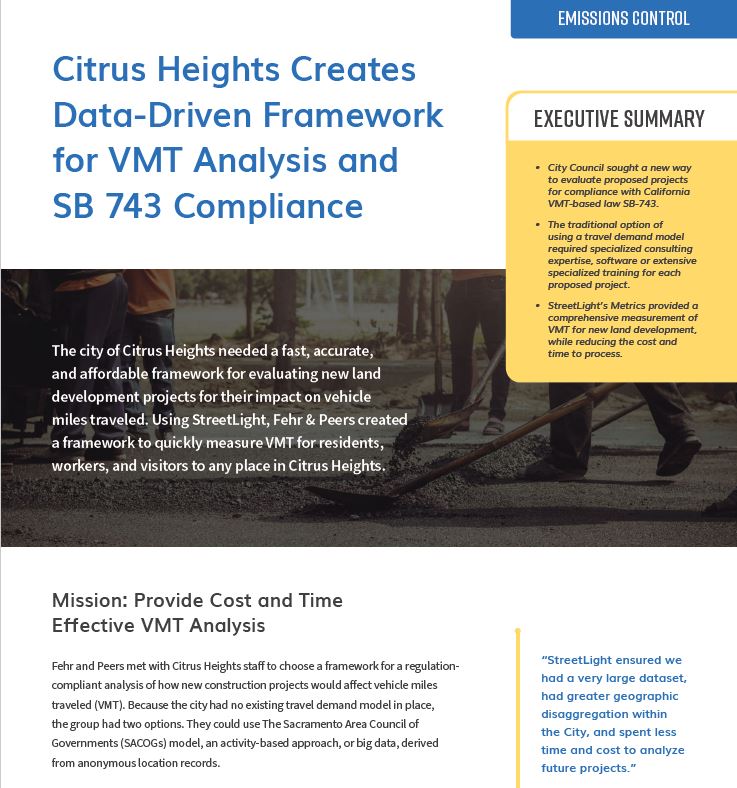 Get the case study to see the framework which calculates:
VMT for residents, workers, and visitors in Citrus Heights
VMT for each of the 61 Census block group areas in the city
Origin-destination locations and trip length
See how you can use this framework to calculate VMT emissions for your region.