The Golden Gate Park needed comprehensive data to guide infrastructure investments, policy decisions, measure renovation project impact, and advocate for resources.
But the Park struggled to collect attendance data for visitors accessing the park via multiple entrances and a porous boundary.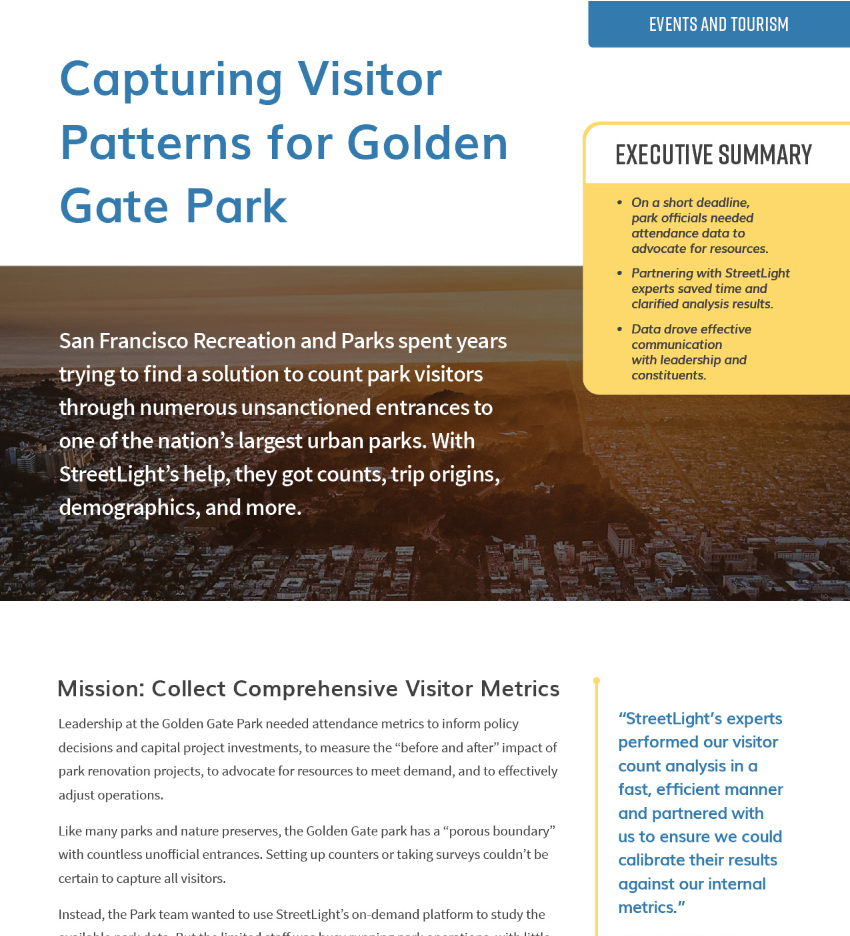 Staff was busy running park operations, so they relied on StreetLight's engineering team for running the analysis and sharing key data:
Trip counts, speeds, and lengths
Aggregated visitor demographics to diagnose equity of access
Seasonal and event-specific variations over a 12-month period
Learn how StreetLight helped Golden Gate Park get the detailed metrics needed to understand visitor patterns.