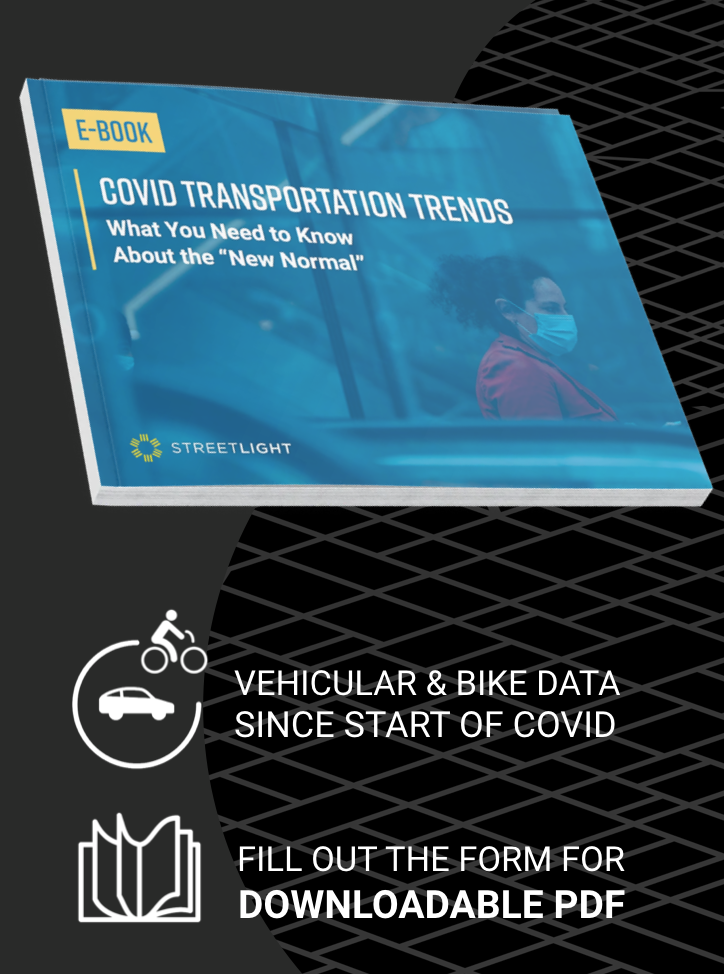 StreetLight's analysis provides data-driven insights about vehicular and bicycle travel in 2020. We see deep upheavals that transportation professionals should be monitoring closely through the end of 2020 and beyond. Because it's all going to keep changing.
Our granular research reveals details about:
Where and why car travel is still volatile
How hourly VMT and traffic have shifted
Where and how much biking has surged
Essential employee travel diagnostics
New metrics to help you monitor ongoing changes
Download the report now and get the insights you need!