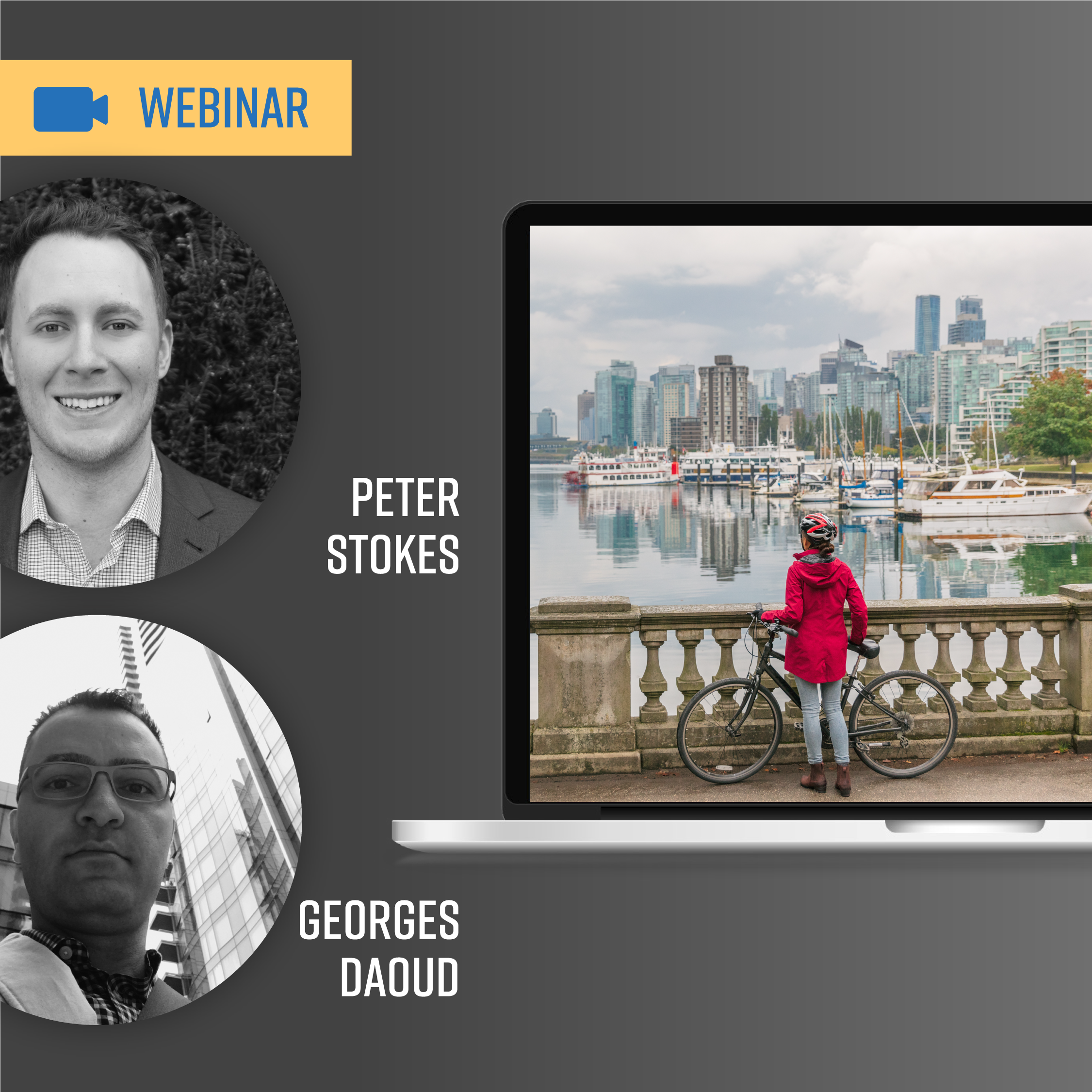 In July, Vancouver's "Room to Move" street closures resulted in over 10,000 cycling trips each day for a week. Could closing streets like Beach Avenue be a more permanent solution to lowering transportation emissions and supporting active transportation? Get the right metrics to analyze this option.
Join StreetLight's Peter Stokes and Georges Daoud for this live demo. Peter and Georges will share our analysis of Vancouver's street closures, including key information on what would have the most impact.
Watch our 30-minute webinar to learn more about:
Which corridors have the most traffic volume
Where commuting traffic originates
Bike and pedestrian travel
Peter and Georges will also answer your questions during the presentation. Register now and receive the slides and recording after broadcast.