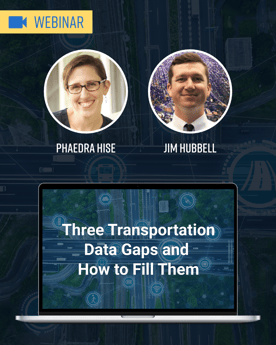 With today's shifting transportation patterns, you need granular data now more than ever. But planners are still often working with incomplete information due to common issues with traditional data collection methods.
This overview will help. See the range of studies that can help you solve three universal transportation analysis problems:
Unavailable counts for low-volume rural areas, road segments, and intersections
Expensive Origin-Destination surveys creating time delays or returning low sample sizes
Incomplete data for alternate modes including bicycle, pedestrian, and transit
Watch our webinar to see the analytics your organization can use to speed through challenges.