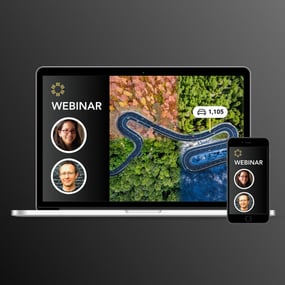 What if you could access quality traffic counts in minutes – without putting your team into harm's way?
Discover how we incorporate data from millions of smart phones, thousands of IoT sensors, and advanced machine learning techniques to provide reliable counts, available from your desktop computer.
Annual Average Daily Traffic (AADT)
Monthly Average Daily Traffic (MADT)
Annual Average Hourly Traffic (AAHT)
This webinar features Senior Customer Success Exec, Teresa Tapia and VP of Marketing, Martin Morzynski.