Planners in Hampton Roads knew that bicycle tourists visited the Virginia Capital Trail. They wanted to quantify the impact, but surveying visitors proved challenging because riders didn't want to stop to respond.
StreetLight had answers. Using aggregated, de-personalized data, our Metrics filled in where surveys fell short.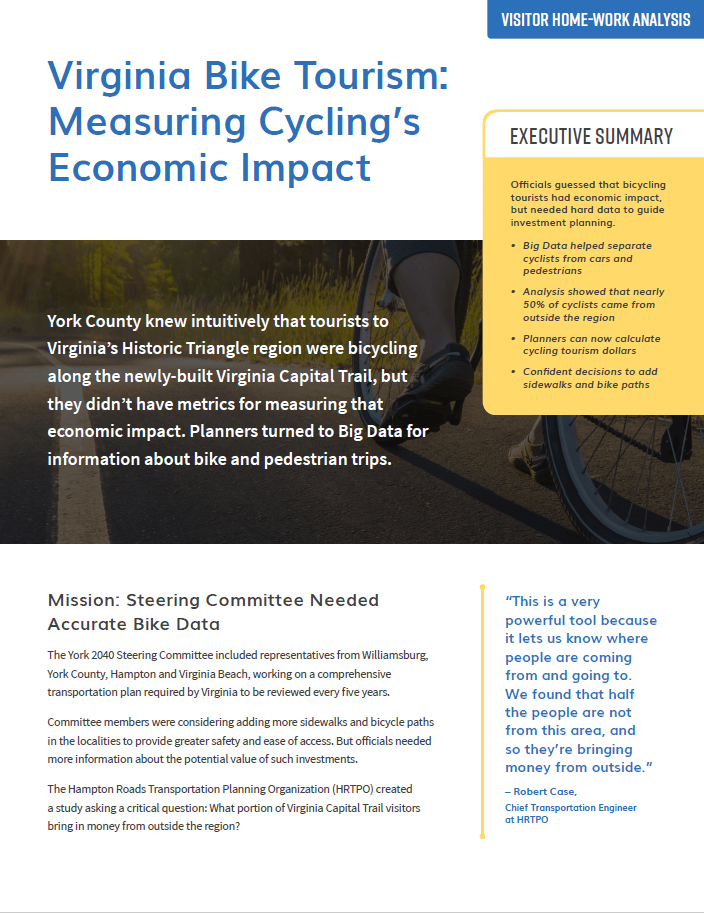 Download the study to learn how planners captured the details, including:
Comprehensive coverage of all cyclists using the trail within the agency's jurisdiction.
Home locations revealing that 50% of bike trail users were out-of-state visitors.
Estimating "tourist dollars spent" economic impact.
Download our case study now to learn more about how you can help pinpoint tourism's economic impact in your area.