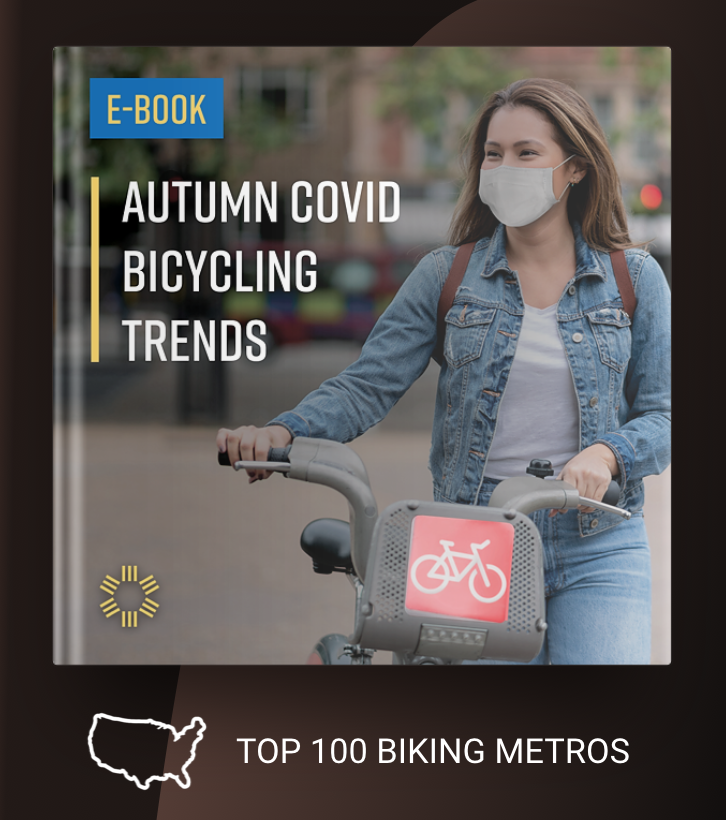 Where has COVID's great "bicycle renaissance" taken hold, and where has it dropped off? Our granular analysis identifies autumn's overall gains and losses since summer's peak bicycle activity, and groups the country's top 100 CBSAs into cycling cohorts.
Learn where your locality fits into our analysis: Cities that remain strong in bike activity, those that experienced the sharpest falls in bike ridership year-over-year (YOY), and those with summer peaks that are now dropping. You'll see where:
Spring cycling rose 75% YOY, and remains above 50% in the fall
Spring cycling rose 50% YOY, but fell back sharply by September
Bike ridership actually plummeted YOY, and remains "in the red"
Download our report to learn where the great COVID "bicycle renaissance" is likely to hold beyond the pandemic.