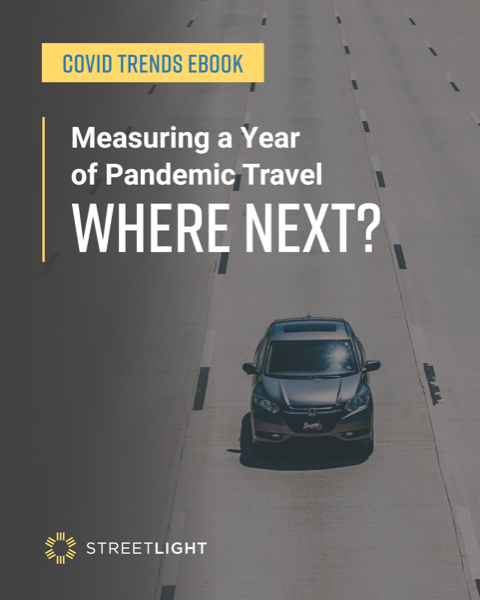 During the pandemic, our analysts discovered the nationwide drop in peak AM travel, "peak spreading" afternoons, and more bicycling. Our newest eBook explores 2021 data for a new discovery: The pandemic didn't motivate us to keep driving less.
Download Measuring a Year of Pandemic Travel: Where Next? to see which trends are holding steady, where travel behavior is still in flux, and how driving is returning with a vengeance:
See where VMT is recovering most, state-by-state.
Identify recent changes to commuting patterns.
Understand pandemic travel's impact from an equity perspective.
Get national VMT trends, state-by-state VMT trends, and commuting trends for key U.S. metros, and see how post-pandemic travel recovery will affect your region.