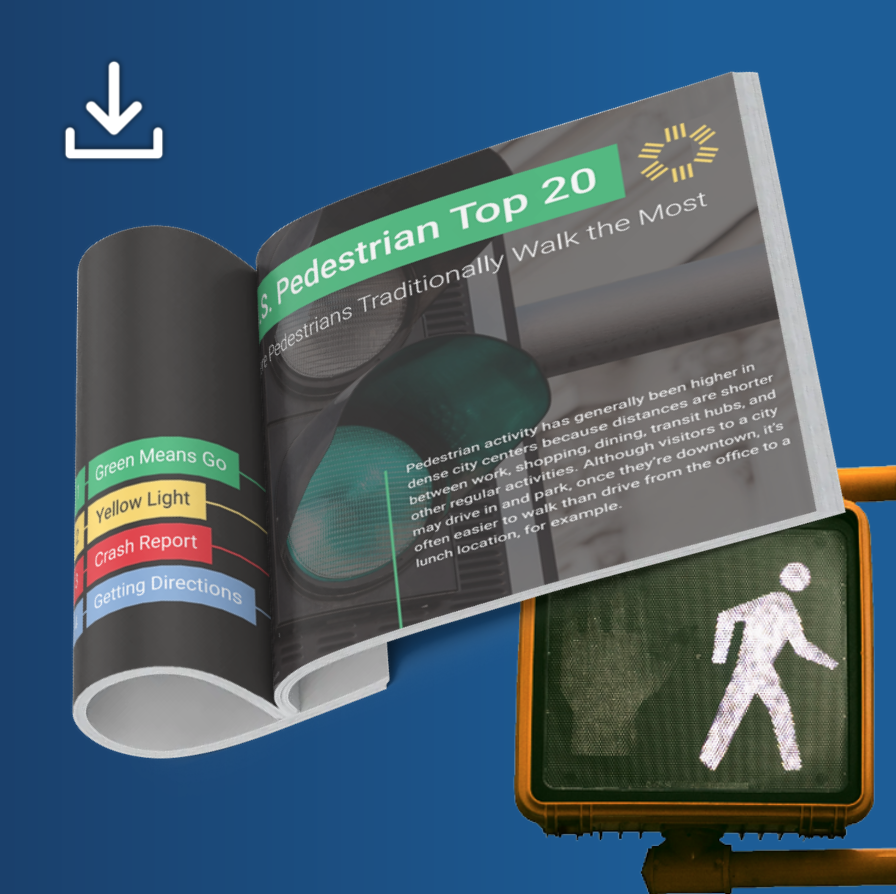 We all want safer pedestrians and safer streets! But big shifts in pedestrian (and vehicle) travel during 2020 mean it's time to update our data, and our thinking, for safety analysis.
Our new research report, Walk This Way: New Data for Pedestrian Safety, shares helpful ways to analyze new pedestrian safety metrics, including:
Top 20 cities ranked by highest amount of pedestrian activity
Significant shifts in pedestrian travel patterns nationwide
How to pinpoint exposure hot spots.
Orlando analysis of downtown vs suburban
Results showing higher crash volume doesn't necessarily indicate higher risk
Get the report today for new insights into enhancing pedestrian safety and creating more equitable streets.