The transit system in Windsor, Ontario was due for an overhaul after 20 years of budget constraints. Rather than adjusting the existing legacy routes, planners decided to re-evaluate the entire network.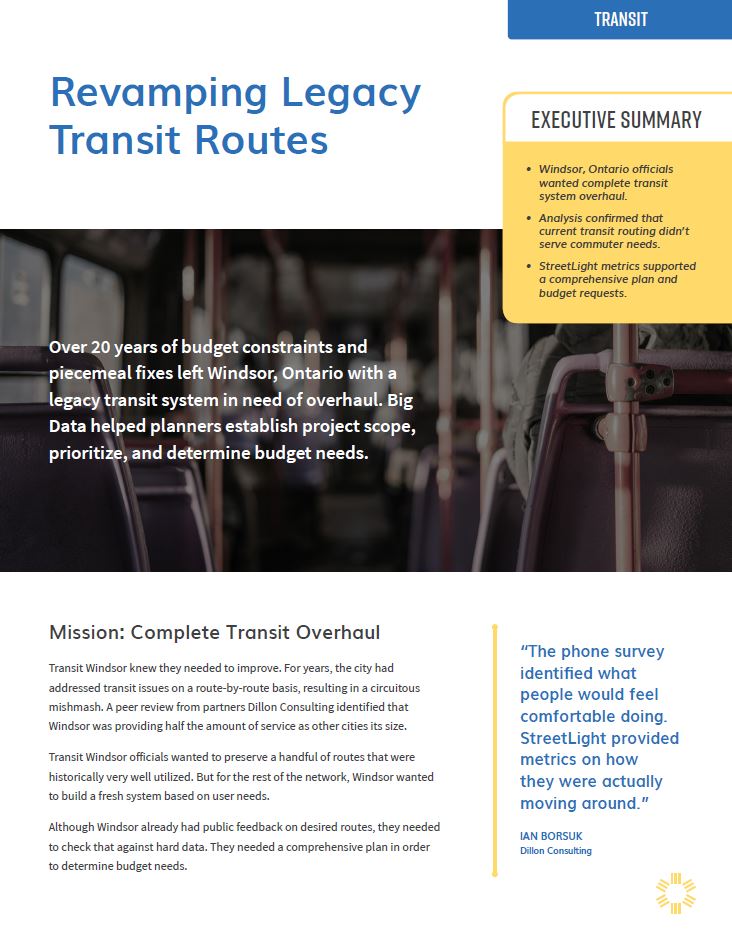 Big Data helped planners establish project scope, prioritize, and determine budget needs for the transit system overhaul.
Read our case study to learn more about:
Coordinating big data analytics with phone surveys
O-D analysis to identify gaps in commuter service
Using metrics for public communication
See key metrics and more in this detailed case study.