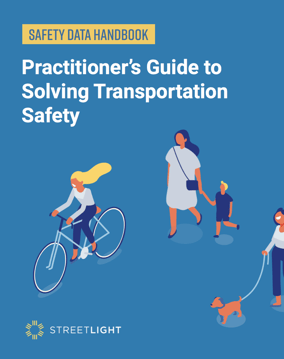 Collecting and measuring crash data is a good start, but more robust safety measures rely on additional detail, including vehicle trip volume, travel speeds, bicycle and pedestrian activity, and more. In our new Safety Guidebook we walk you through the data layers that inform multiple safety measures.
The guidebook includes strategies and solutions for the following areas to help planners prioritize where to invest in safety:
Identify focus areas to meet Vision Zero goals
Get safety assessment data for Complete Streets policies
Access on-demand traffic data to power projects for Maintenance of Traffic planning and work zone safety
Streamline data collection to fulfill MIRE requirements and Safety Performance Management
The multimodal transportation analytics in our Safety Guidebook will arm you with powerful data sources and strategies for enhancing safety on your streets.