The Twin Cities Metropolitan Council wanted to offer meaningful data to help localities quantify and reduce transportation emissions.
They developed an online tool to share emissions data with local governments, but they needed jurisdiction-specific data to populate the tool.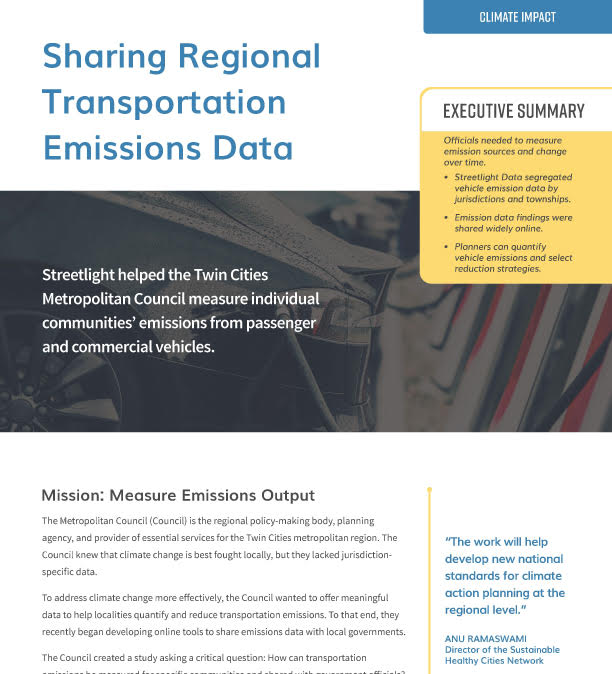 Learn how StreetLight helped this MPO obtain vehicle miles traveled (VMT) data to create granular emissions metrics for the various regions under their jurisdiction, including:
Transportation emissions based on regional VMT
Status of energy, solid waste, wastewater, agriculture, and forest land emissions
Data categorized by each township located within the Twin Cities metro
Download the case study to learn more.