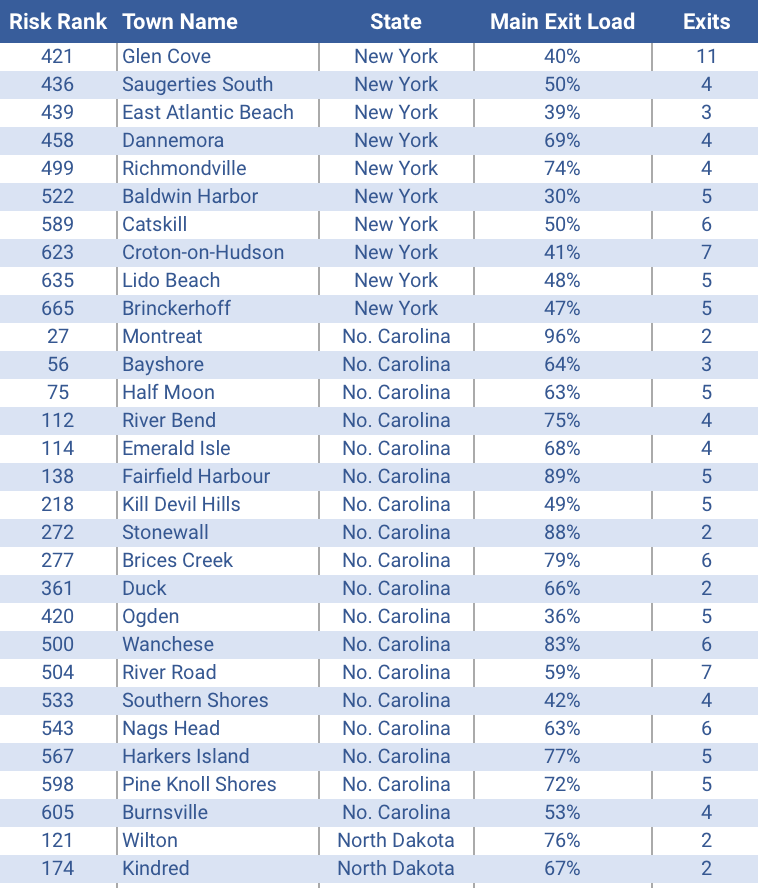 This PDF is a companion to the StreetLight Limited Evacuation Routes map, composed of 675 U.S. communities with limited evacuation routes, based on our data science team's analysis of towns with the fewest "exit routes" per resident.
This newly updated dataset, sourced from the StreetLight InSight® platform, assists transportation professionals in planning evacuation infrastructure projects, pinpointing where investments should be made, and at what priority.
You will receive a PDF that lists all 675 communities, broken out by state, with the following detail for each community:
POPULATION, based on U.S. Census
EXITS, i.e. the number of usable vehicle exits including paved and dirt roads
MAIN EXIT LOAD, i.e. the % of daily traffic using the main exit route
DISTANCE TO FIRE, i.e. miles from community boundary to a fire boundary
There are 12 states on the list with at least 20 communities at risk, for a total of 685 U.S. communities across 45 states. It may be no surprise that five most constrained communities are islands, but one of the three states with the most at-risk communities is actually landlocked.
Are you with a department of forestry or fire protection and ready to leverage these analytics for your region? Please contact us directly and one of our data experts will follow up with you shortly.