TRAFFIC DATA COLLECTION
Access to historic traffic data, beyond sensors and traffic monitoring cameras
Our proprietary data processing engine, Route Science®, transforms mobility data from connected devices into standard transportation metrics for
vehicles, transit, bikes, and pedestrians.
StreetLight measures traffic for
any road, any mode, any time — without putting staff in harm's way. Get more than just 48-hour snippets of traffic activity.
Bypass the time and expense of traffic counter data collection

with O-D and TMC — right on your desktop, in minutes
Metrics derived from connected vehicles, traffic sensors and other connected devices

capture travel across all roads, all modes, and all time periods

Our historical

before-and-after insights

let you evaluate prior transportation investments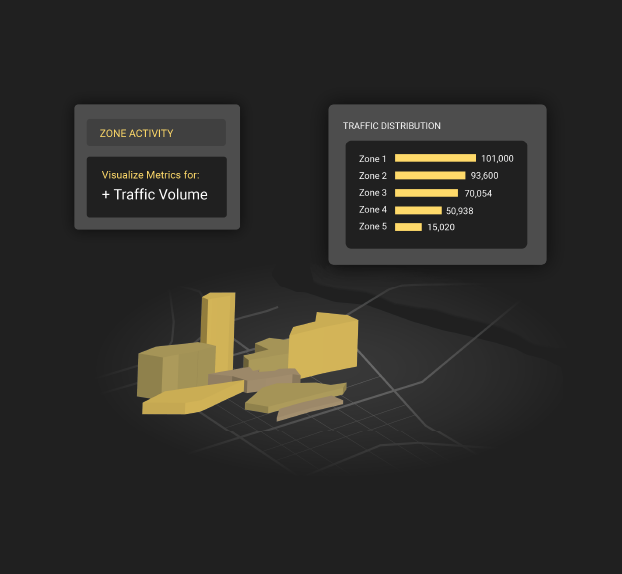 Learn how to get instant access to analytics for all of your transportation planning needs.
Empowering 1000s of professionals to manage transportation
STATES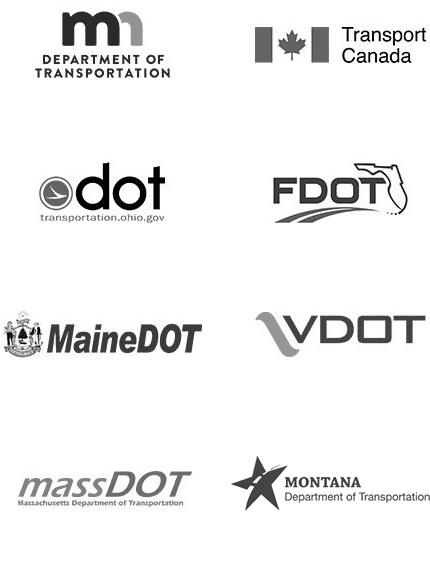 CITIES & MPOs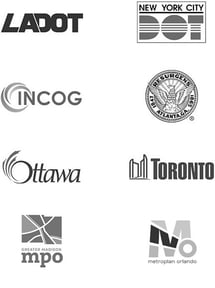 CONSULTING FIRMS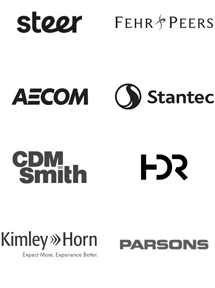 ENTERPRISE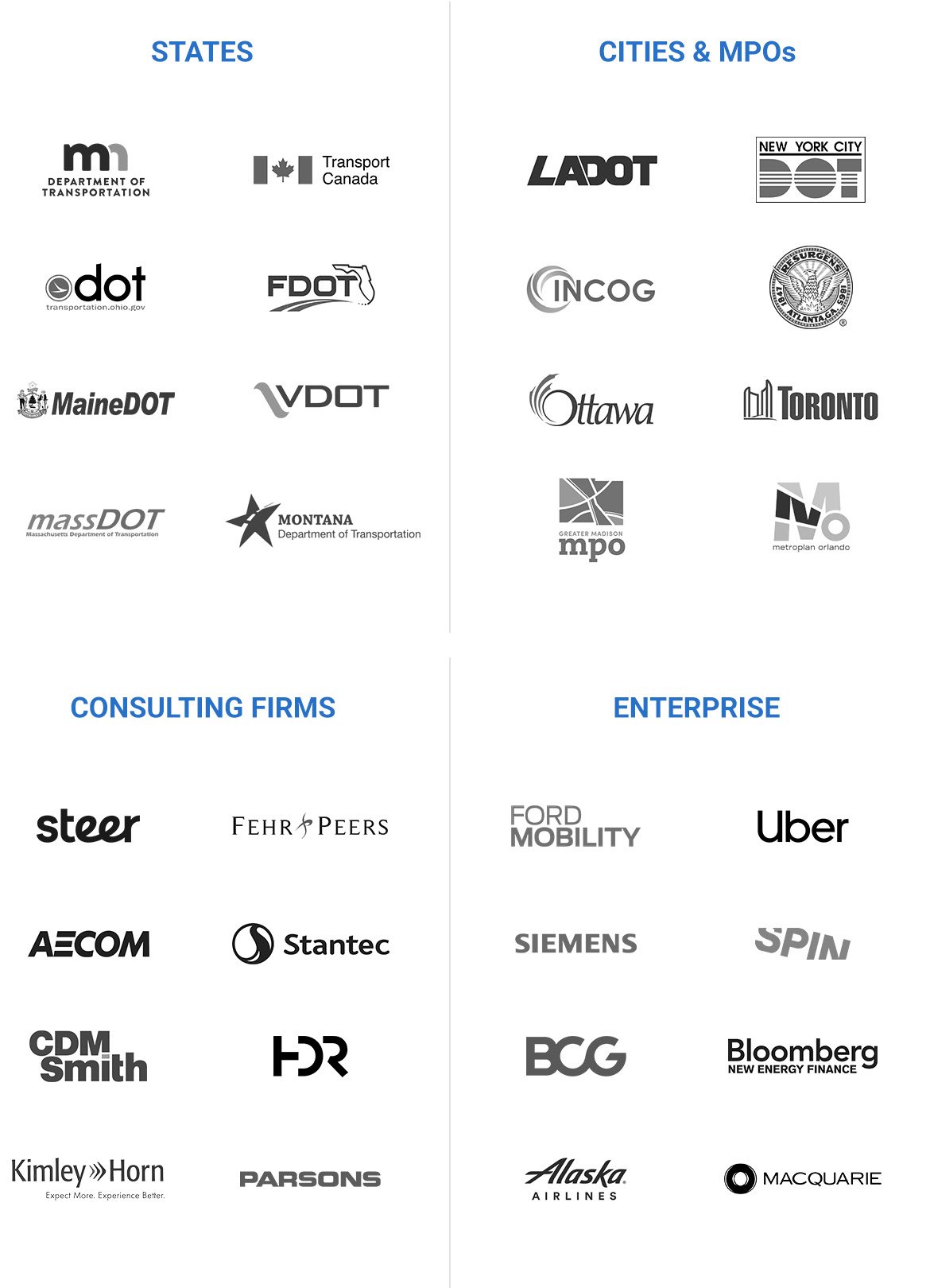 Talk to Us
Contact us for instant access to analytics for all of your transportation planning needs