Skiing and other winter sports contribute significantly to the economy of Flagstaff, Arizona. Winter activities create more than 500 jobs and generate millions in tax revenue. But traffic to Snowbowl and other ski destinations was causing congestion.
Big Data helped Flagstaff's planners find successful and affordable mitigation for Snowbowl traffic.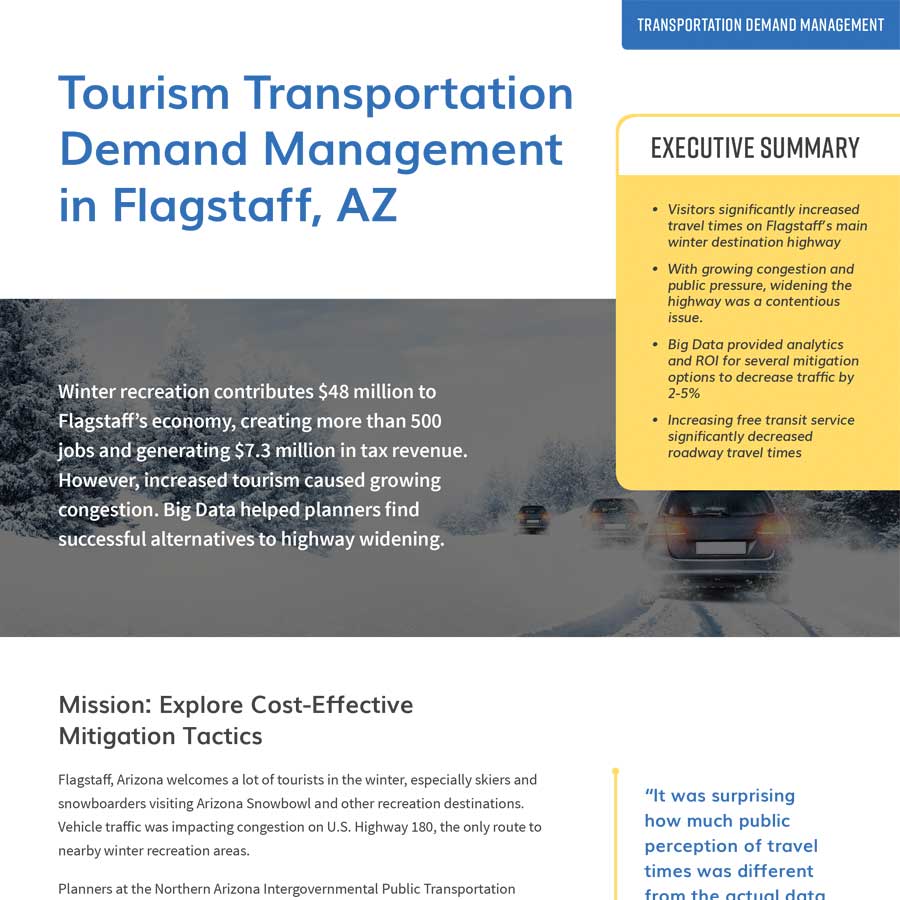 After first pinpointing accurate metrics for Snowbowl traffic travel times (and delays), planners were able to evaluate the effectiveness of several proposed options. These included:
Highway widening

Increased transit service

Alternate routes

Carpool and parking incentives
Learn which methods were most effective, and how Flagstaff's Snowbowl traffic efforts surpassed plan estimates by threefold.