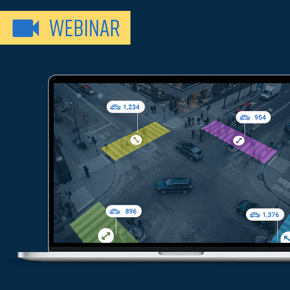 Need intersection traffic counts to measure peak AM/PM hours for traffic impact analyses and capacity analyses but don't have a large enough sample size? Looking to determine traffic activity but don't have the time to get turning movement counts (TMC) for all intersections for safety planning?
Join our webinar to learn about new Turning Movement Count Metrics from StreetLight InSight®. StreetLight offers TMC directly from your computer, without putting staff in harm's way. Learn how you can save time on your TMC projects with access to on-demand counts with 15-minute granularity, peak-hour inbound and outbound traffic distribution, and more.
Hear from Jim Hubbell, AICP, Solutions Engineer Manager, and Hayley Golub, Senior Product Marketing Manager, as they tackle all things Turning Movement Counts, including:
How to save time with StreetLight's TMC Metrics for commute planning, corridor studies, signal optimization, other use cases;
A deep dive into the validations comparing StreetLight Turning Movement Count Metrics to conventional physical sensor counters; and
A live demo of the new TMC Metrics in the StreetLight InSight® platform.