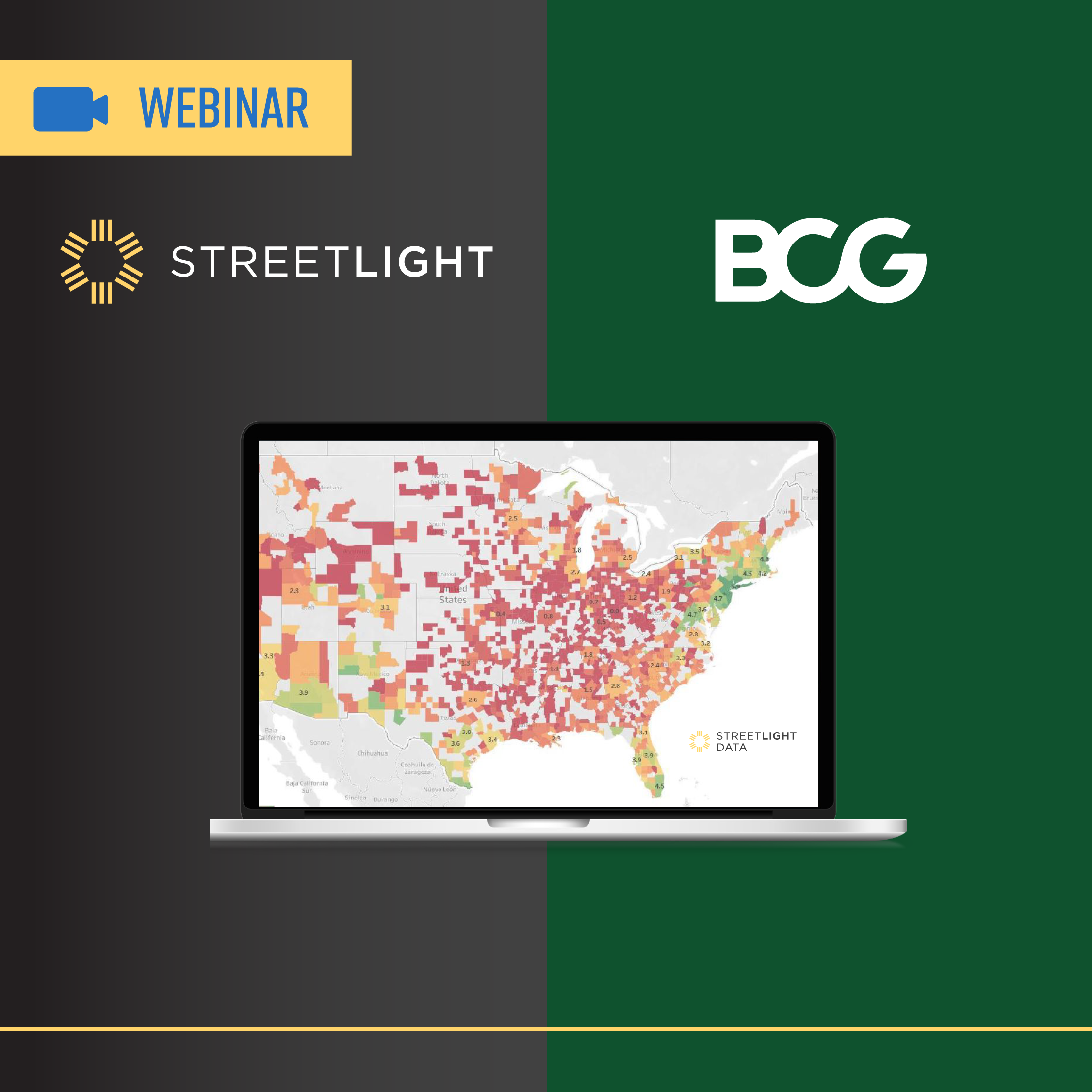 COVID-related issues threaten to affect transportation through the end of 2020, and perhaps even beyond. Transportation professionals want comprehensive data about vehicle miles traveled (VMT), a key mobility metric.

Join Augustin K. Wegscheider from Boston Consulting Group as he shares BCG's Trip Reduction Index, which analyzes COVID-19's impact on vehicle miles traveled.
Watch the webinar to learn:
Correlating factors like income and population density
Commercial versus personal vehicle travel
Resulting revenue challenges
Watch today to learn more about how COVID could affect transportation's future.