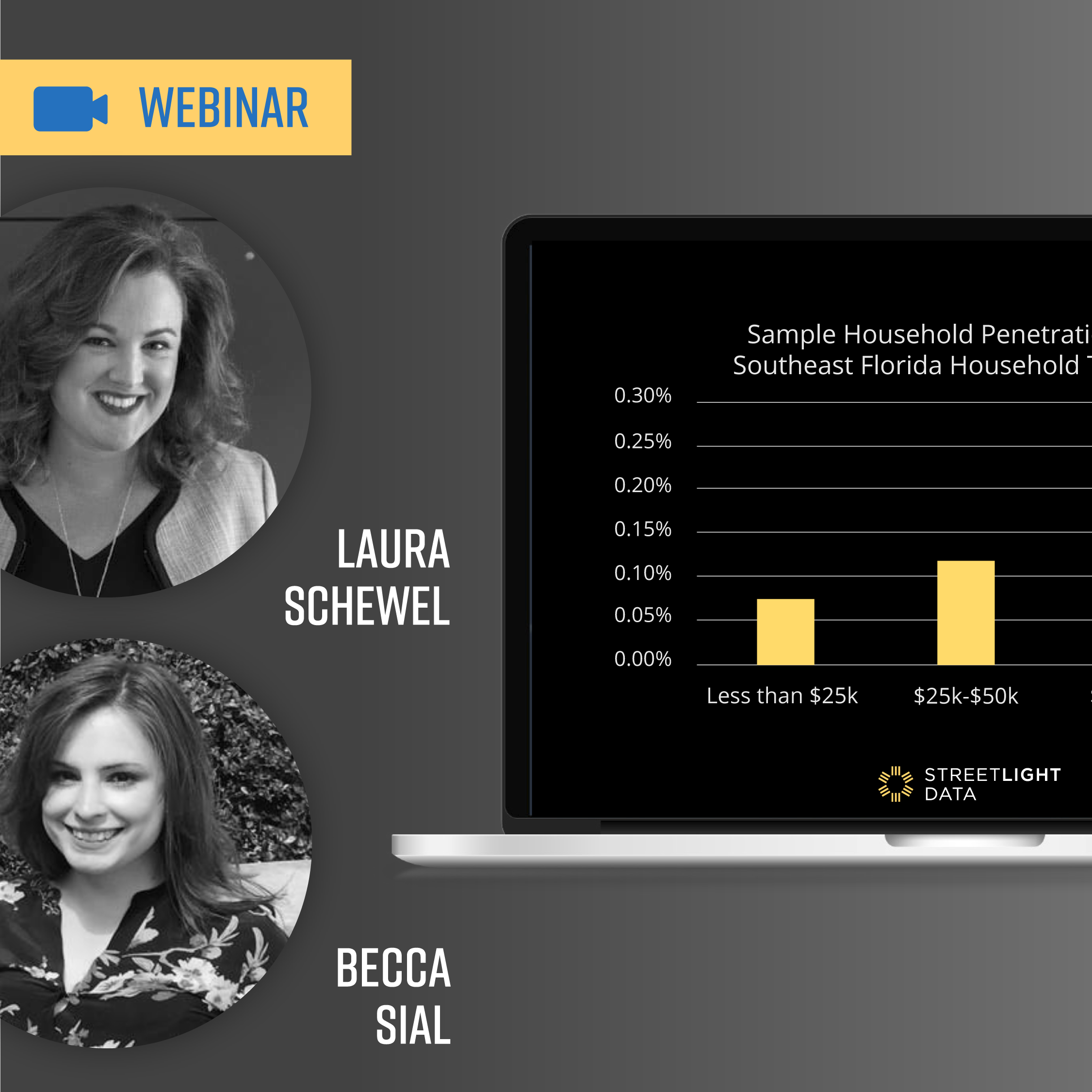 Equitable transportation policies, planning, and infrastructure depend upon input from equitable data. How can you ensure that your environmental justice studies are based on a truly representative data sample?
In this webinar we analyze location-based services (LBS) data compared to typical surveys to see how closely StreetLight Metrics represent the population at large.
Watch our webinar to learn more about:
Evaluating data sources
Cellphone device penetration rate
How various environmental justice factors are represented by LBS data including income, racial, and age biases
Sign up today to learn more about LBS data for environmental justice studies.