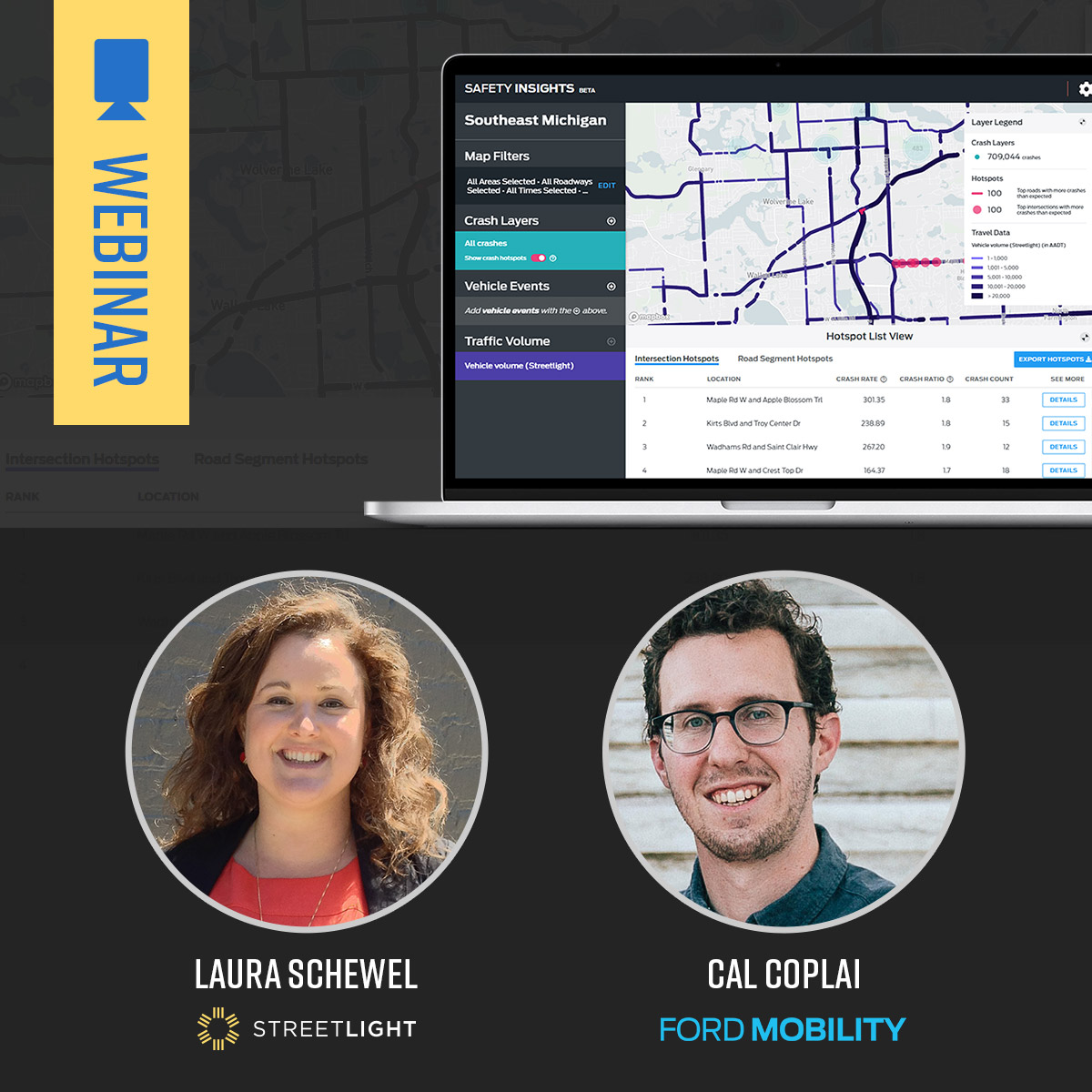 StreetLight and Ford Mobility have teamed up to bring you Safety Solutions, a powerful collaboration that offers access to comprehensive safety metrics as a bundled offering including both the StreetLight InSight® and Ford Safety Insights platforms.

Current solutions focus mostly on vehicles, however Safety Solutions helps agencies and organizations envision a multimodal approach, with powerful bicycle, pedestrian, truck, and vehicle safety insights. Ford Safety Insights uses crash and connected-vehicle data along with best practice methodology to identify high-risk hotspots and simulate impactful solutions, while StreetLight InSight® allows you to run further analyses for vehicle, bicycle, and pedestrian modes. Combined, the two platforms help you build data-driven plans for investing in traffic safety.
Watch the webinar to learn how:
Ford's Safety Insights identifies hotspots, leveraging best practice Highway Safety Manual methodology and StreetLight Volume Metrics
StreetLight InSight® allows you to run transportation analyses on hotspot areas and prioritize safety solutions
StreetLight and Ford Mobility's joint offering provides access to multiple powerful data sources such as connected vehicle data, safety countermeasures data, traffic volume for multiple modes, and more
This webinar features Cal Coplai, Product Owner of Ford Mobility's Safety Insights and Laura Schewel, CEO of StreetLight Data.